Technical Parameters
Product material

PA (Polyamide)

Working temperature

-40℃~+110℃

Features

1. Two types available for selection:with lid and without lid Property:
2. Use for plastic corrugated conduits. It's used for fixing and stable conduits or cables.

Color

Black & light gray color in standard .Other colors can be customized .

Protection level

Low smoke zero halogens.

Property

PJ bracket provide firm support for conduit,used for securing the flexible conduits or cables,etc.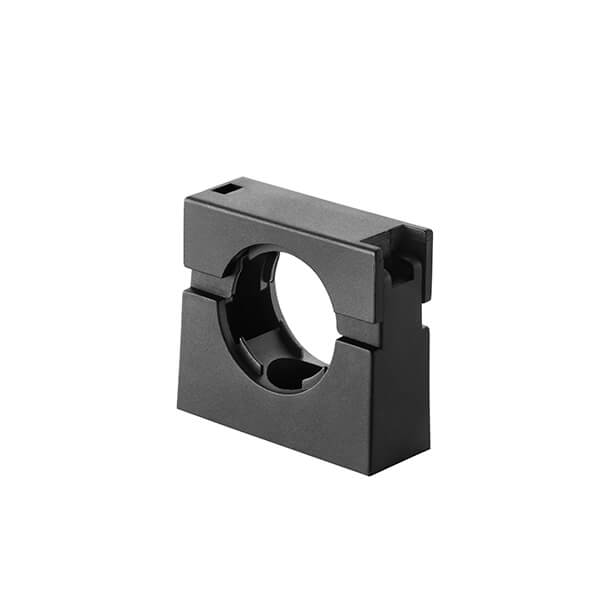 Decomposition Diagrams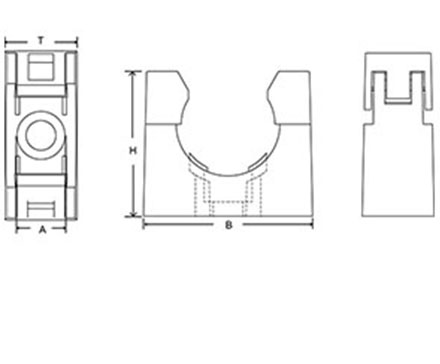 Technical Data sheet
Nylon Conduit Holder
Cat. No.
Adaptive Pipe
A
(mm)
B
(mm)
T
(mm)
H
(mm)
M
(mm)
Std.pkg
(pcs/bag)
Inch
Size
PJ-VH-10.0
1/4''
AD10.0
6.5
25
12.5
26
4
100
PJ-VH-13.0
5/16''
AD13.0
6.5
30
12.5
26
4
100
PJ-VH-15.8
3/8''
AD15.8
6.5
30
12.5
26
4
100
PJ-VH-18.5
 
AD18.5
6.5
35
15
33
5
100
PJ-VH-21.2
1/2''
AD21.2
6.5
35
15
34
6
100
PJ-VH-25.0
AD25.0
11.5
42
16
38
6
50
PJ-VH-28.5
3/4''
AD28.5
11.5
42
16
42
6
50
PJ-VH-34.5
1''
AD34.5
11.5
51
16
49
6
50
PJ-VH-42.5
1 1/4''
AD42.5
11.5
58
18
57
6
50
PJ-VH-54.5
2''
AD54.5
12
73
20
70
7
50