Engineering
Our products development engineers consist of 3 mold designers, 49 technicians,and a research and development team. They have the ability to produce any item and precise die mold according to the samples or design drawings.
Mechanical profile
Production line: Shanghai Pinji has machinery and equipment that can provide customers with a complete set of solutions from design, manufacturing, to sales in order to meet the customers' requirements. With the help of the production operation system and quality process, our cable gland and waterproof boxes can ensure the best quality of the final product.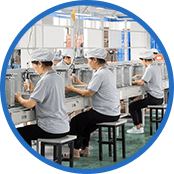 11 production line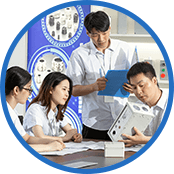 Injection and packing process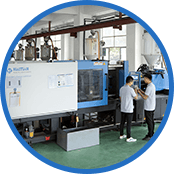 Automated CNC workshop
Mould and Electric Equipment
Our design team is able to accept any mold customization(OEM&ODM)and be able to customize any product according to the customers' requirements.
Warehouse
We have established a raw material warehouse, a semi-finished product warehouse and a waste disposal room to ensure the stability of raw material supply and our product inventory.
Quality Management
Quality management receives our full attention and all staff are well trained to remain focused in order to achieve long-term success through customer satisfaction. Quality control shall be carried out at all stages of the production process. This process has been implemented to avoid delay and ensure that many possible defects on our products are found as far as possible before the products enter the market. The purchased materials, the product quality and the finished products are inspected.